4th European Business Analysis Day goes hybrid!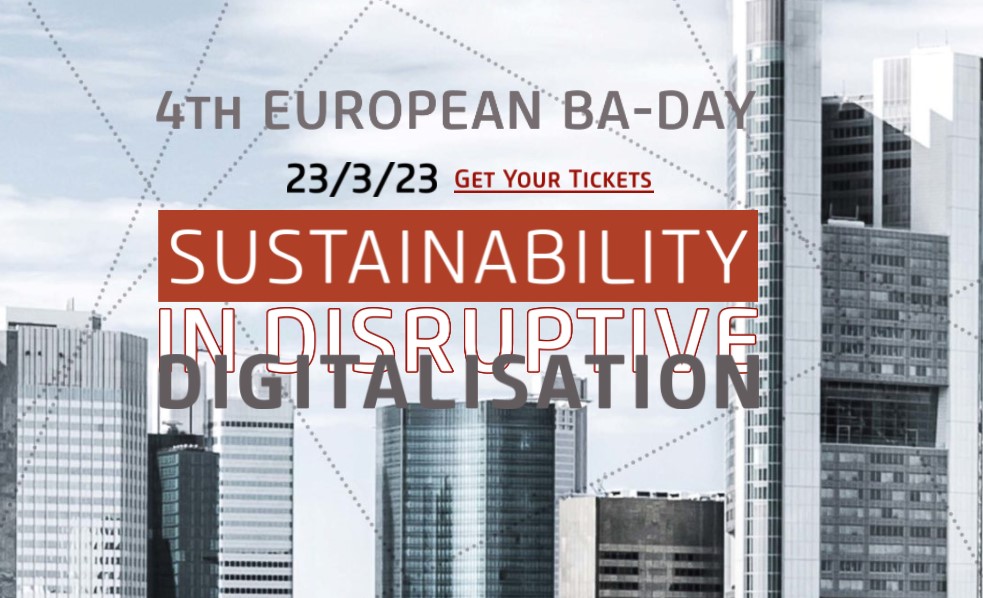 The BA-DAY goes hybrid! We are going to stream all presentations online, Online Tickets are on sale! In order to open our conference to people who cannot travel for various reasons we have decided to stream all presentations live and online. The speakers will all be in Frankfurt to provide an optimal lecture atmosphere. An exception will be made for one speaker from Ukraine, Oleksandr Moskalyuk, CBAP. Due to the interactive and group-oriented nature of the sessions, the workshops will not be broadcast online, i.e. online tickets are only valid for the conference day, Thursday 23 March 2023.
Special Offer: BA-DAY Online Tickets include a voucher worth EUR 99,- for the Cybersecurity workshop on Friday afternoon!
Join the very interesting and free webinar with Oleksandr, Friday February 24th 15:00.
War and Cybersecurity – A Business Analysis Experience
Register here: https://events.zoom.us/ev/ArkYsAl7NrNc3iWuNs-zK-zK3uZClUSIAgqt2N14SzRUs3yU57SU~AggLXsr32QYFjq8BlYLZ5I06Dg
Read the full story how I met Oleksandr and what he is doing at the 4th BA-DAY here: https://www.linkedin.com/pulse/cybersecurityeuropean-business-analyis-day-rainer/