"SAFe Webinar series" Event 1: What's new with SAFe 5.0? on February 7th 15:00
"SAFe Webinar series" Event 1: What is new with SAFe 5.0?
Registration Link for Event 1: https://stagemeeting.zoho.eu/meeting/register?sessionId=1285733440
Link for SAFe Webinar series Event 2: https://masventa.de/en/safe-webinar-series-event-2-scaled-agile-framework-new-role-on-march-17th-1900/
Link for SAFe Webinar series Event 3: https://masventa.de/safe-webinar-series-event-3-safe-5-0-scaled-agile-framework-devops-strategy-on-april-3rd-1500/
Agile development has provided significant improvements to many organizations. By itself, however, even Agile development is not enough. What began in software development must now expand to encompass the entire enterprise. Put simply, enterprises need business agility, the determining factor that will decide the winners and losers in the digital economy.
SAFe 5.0 targets these goals in the new reviewed version, and evolves the Scaled Agile Framework towards a systemic approach, so that your company can achieve the business agility needed to survive and thrive in the digital age.
What is different? What has changed in this new version? What is in for you?
ALMUDENA RODRIGUEZ PARDO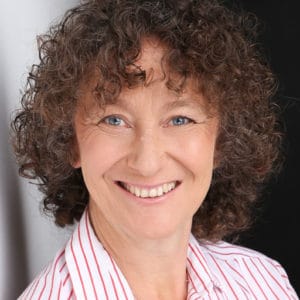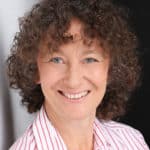 PMI-ACP®, PSM®, PSPO®, certified Kanban Coach®,
SAFE® SPC, Management 3.0 Licensed Trainer, Certified LEAS Practitioner
BIOGRAPHY
Almudena Rodriguez Pardo, born in Bilbao (Spain), studied computer science at RWTH University Aachen (Germany) and started working for Ericsson in 1995. In the 22 years involved in the telecommunication sector, she achieved a strong technical background as a developer, quality coordinator and technical market support engineer in different organizations within Ericsson. Moreover,  Almudena was strongly involved in the Agile transformation and DevOps deployment at Ericsson, and worked as an Agile and DevOps consultant for Ericsson customers.
She is a well-known public speaker with international reputation at Agile and DevOps conferences, where she has been invited at Agile Tour London, Scan Agile Helsinki, Agile Practitioners Tel Aviv, Delivery of Things World Berlin, Agile Pep Minds Berlin, Conference Agile Spain, Agile Conference Austria, Agile Serbia Conference, etc… Furthermore, she contributes to the Agile community with publications like InfoQ
Almudena is founder and owner of the international company Rodriguez Pardo & Assocs, and working as Business Agility Consultant and Agile expert supporting organizations worldwide in their way to Agility and