"SAFe Webinar series" Event 3: SAFe 5.0 – Scaled Agile Framework DevOps Strategy on April 3rd 15:00
"SAFe Webinar series" Event 3: SAFe 5.0 – Scaled Agile Framework DevOps Strategy
Registration Link for this Event: https://zoom.us/webinar/register/WN_R8CvqzPVTVioXbZj_Mjveg
SAFe strongly reinforces the role a DevOps strategy plays in business agility. DevOps is part of the Agile Product Delivery competency of the Lean Enterprise. SAFe enterprises implement DevOps to break down silos and empower each Agile Release Trains (ART) to release on demand to their end users. Over time, the separation between development and operations is significantly reduced, and trains operate with an automated Continuous Delivery Pipeline.
A successful DevOps strategy requires a shared DevOps mindset among all the people needed to define, build, test, deploy, and release software-driven systems—not just the engineers operating a CI/CD pipeline.
      Join us to find out more on the Scaled Agile Framework DevOps strategy!
ALMUDENA RODRIGUEZ PARDO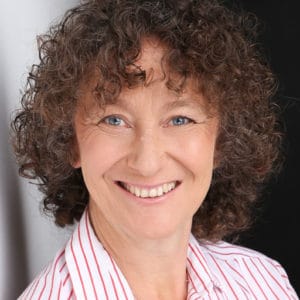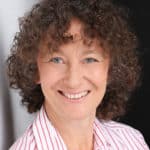 PMI-ACP®, PSM®, PSPO®, certified Kanban Coach®,
SAFE® SPC, Management 3.0 Licensed Trainer, Certified LEAS Practitioner
BIOGRAPHY
Almudena Rodriguez Pardo, born in Bilbao (Spain), studied computer science at RWTH University Aachen (Germany) and started working for Ericsson in 1995. In the 22 years involved in the telecommunication sector, she achieved a strong technical background as a developer, quality coordinator and technical market support engineer in different organizations within Ericsson. Furthermore, Almudena was strongly involved in the Agile transformation and DevOps deployment at Ericsson, and worked as an Agile and DevOps consultant for Ericsson customers.
She is a well-known public speaker with international reputation at Agile and DevOps conferences, where she has been invited at Agile Tour London, Scan Agile Helsinki, Agile Practitioners Tel Aviv, Delivery of Things World Berlin, Agile Pep Minds Berlin, Conference Agile Spain , Agile Conference Austria, Agile Serbia Conference, etc… Furthermore, she contributes to the Agile community with publications like  InfoQ
Almudena is founder and owner of the international company Rodriguez Pardo & Assocs, and working as Business Agility Consultant and Agile expert supporting organizations worldwide in their way to Agility and