Better having a sharp Business Analysis Skill than being in the role of a Business Analyst on March 23rd 19:00 by IIBA Zurich Chapter
An Authority vs In Authority – Better having a sharp Business Analysis Skill than being in the role of a Business Analyst
Registration Link Here: https://iiba.webex.com/iiba/j.php?RGID=r2d3739617f3488e2d433fb26d2defb07
How valuable and attractive are new skills like "Business Analysis"?
Job advertisements often ask for very special roles such as "Online Product Manager (m/f/d)" or "Business Developer (m/f/x)". The fact that these roles often have large overlaps in their skill requirements is not always clear to HR managers or interested parties. Thus, suitable employees are not found, or employees are not aware of suitable vacancies. Rainer Wendt uses a business analysis skills catalogue to show how versatile these skills can be in a company and how many roles can be successfully filled with them. A rethink of skill orientation in recruiting can open new perspectives for both recruiters and applicants.
Speaker Info
The author Rainer Wendt is Certified Business Analysis Professional (CBAP)®, Project Management Professional (PMP)®, Professional in Business Analysis (PMI-PBA)®, and Agile Certified Practitioner (PMI-ACP)®. Mr. Wendt is Managing Director of masVenta Business GmbH and President of the Germany Chapter of the International Institute of Business Analysis.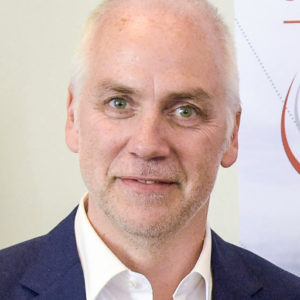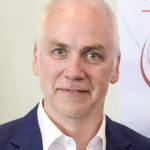 Dipl.-Ing. Rainer Wendt, CBAP, PMP, PMI-ACP, PMI-PBA
President IIBA Germany Chapter e.V.
Managing Director masVenta Business GmbH, Germany
Mr. Wendt has been working in the IT industry for over 25 years. Prior to founding masVenta, he held various middle management positions in software development and corporate development at Siemens subsidiary Cycos AG and at the German subsidiary of a global player for mobile CRM and billing solutions Amdocs, Israel. Mr. Wendt has led many large software integration projects such as SAP, BMW, German Bundestag Berlin and Vodafone Germany. Since 2009, Mr. Wendt has been continuously appointed project manager of Uniper Global Commodities SE (formerly E.ON) in Düsseldorf. After managing an SAP migration project for Alba in Berlin and a large-scale DC-Exit/Cloud move at Uniper he is currently co-managing a huge program at ERGO Insurance.